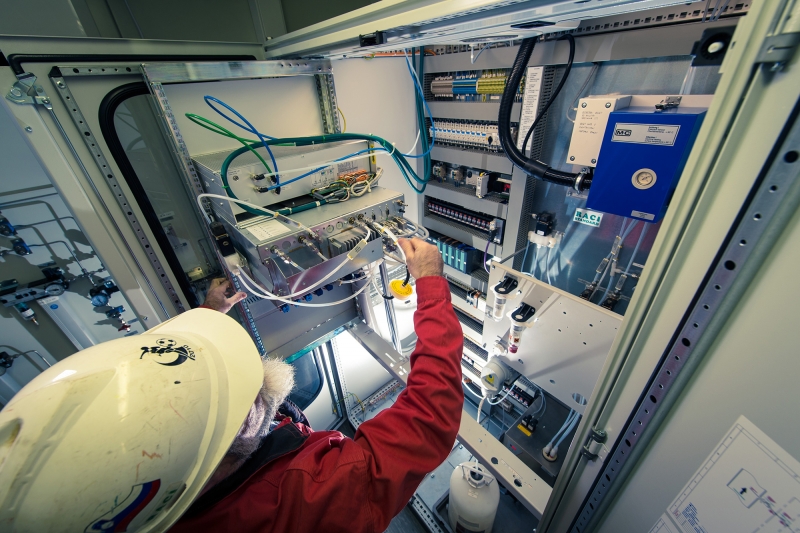 We assure you:
a complete custom-built solution for every customer
reliability, comparability, and traceability of measurements,
competent and legally compliant solutions,

low costs of ownership, high reliability, availability, and quality of systems.

Maintenance
We provide our users regular and competent maintenance of gas analytics systems to ensure high quality, i.e. reliability, comparability and traceability of measurements while ensuring a comprehensive and competent service for gas analytics. We provide users with wear and tear material, spare parts, on-site maintenance, and equipment repair.
Production
Our production involves the integration of proven analytical equipment into complex operational monitoring systems. These provide competent and complient solutions using modern and proven automatic measuring systems.
Installation
Professional and competent installation is a prerequisite for the proper functioning of gas analytics systems, which is why we offer comprehensive custom-built solutions for every customer. Therefore, we regularly perform Installation Qualification (IQ) as part of our service to verify the correctness of the installation of the system.
Commissioning
With our long-standing and extensive experience, we guarantee high quality of commissioning of gas analytics systems. Thus, as part of our service, we regularly perform: Operational Qualification (OQ) to verify the correctness of the system, and Performance Qualification (PQ) to check how the system works.