RACI offers contemporary, proven and robust process protection equipment with competent and compliance solutions, low costs of ownership, high reliability and availability as well as high quality i.e. reliability, comparability and traceability of measurements.
Our main strengths are consulting, installation, commissioning, calibration, and maintenance of process protection equipment.
---
Stationary gas detector "plug & play" version:
Easy installation and connection
Choice of 22 gas sensors (TOX, OX, EX)
Light and sound signalisation
Analog and digital outputs
ATEX version
Modular design
LEL, O2, CO, H2S, HCN, NO2, PH3, SO2, Cl2, ClO2, NH3, O3 ...
---
The ROW (Remote Optical Watcher) is a non-contact sensor for detecting oil film on water's surface. Highly accurate and easy to maintain, the ROW detects and alerts you to unsuspecting oil spills. It provides 24/7 industrial and environmental water monitoring, whether at effluent discharge or influent intake points.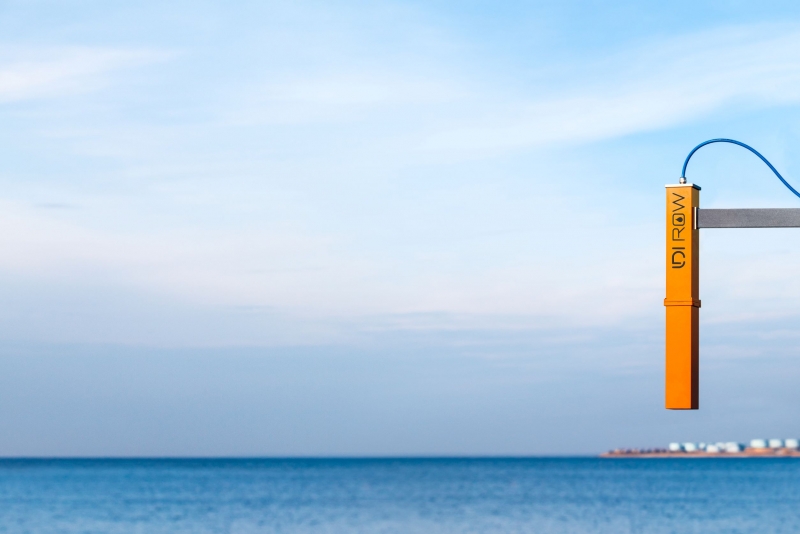 Detectable Oils: motor oils, turbine oils, vegetable oils, lubricant oils, hydraulic oils, mineral oils, fuel oils, crude oils, heating oils, gas oils, diesel, gasoline, kerosene, …
The ROW sensor is based on the fluorescence technique and works as a quick screening method of water surface. The principal merits of fluorescence techniques include the high sensitivity and selectivity of spectral distinction of single components within a complicated conglomerate of organic substances.
The system consists of a pulsed UV LED, receiving telescope, data control and processing electronics.
A pulsed LED beam excites oil molecules in the monitored water area and induces their fluorescence. The telescope collects the resulting returning signal for further processing. The received signal is immediately analyzed by the integrated analytical controller software. Data processing and result delivery are carried out in Real-Time mode.
The ROW sensor generates an ALARM when the level of detected pollution is higher than the preset threshold.
ALARM signals can be sent via wire or wireless communication systems (ROW system has RS-485 and current loop (4–20 mA) interfaces and "Relay contacts"). The ROW can be integrated in a sensor network and coupled with other devices.
ROW sensor can be made of aluminum, stainless steel or ATEX. More
---
The Scentinal SL50 is a simultaneous ambient pollutant and odour emission monitoring system based on high accuracy (ppb level) sensing technology. Scentinal can provide continuous monitoring of odorous gases such as H2S, Ammonia, VOCs, and SO2 as well as non-odorous gases such as CO2 and Methane.
Scentinal uses up to 20 sensing modules ranging from Photo-Ionization Detector, Non-Dispersive Infrared Detector, Electro-Chemical Cell, Laser Scattered Counter and Metal Oxide Sensors. All data is stored locally and sent to the central server accessible by the user. The Sensor Information Management System is used to not only store and display monitoring results but also provide remote configuration, calibration, and diagnosis of multiple Scentinal units.
---
Domestic gas detectors H-220 monitoring the concentration of combustible gases, volatile organic solvents and carbon monoxide and alarm light and sound when the maximum permitted levels are reached.

Depending on the detected gas domestic gas detectors series H-220 are available in the following models: H-220-CH4 - methane, H-220-LPG - LPG, H-220-IAQ - indoor air quality, H -220-CO - for carbon monoxide.