For emission measurements gas sampling and conditioning system is as important as the analyser itself. The task of this system is to carry unchanged representative sample to the analyser, while ensuring it enters the analyser in a form, that will not harm the analyser. This usually means that particles and moisture need to be removed.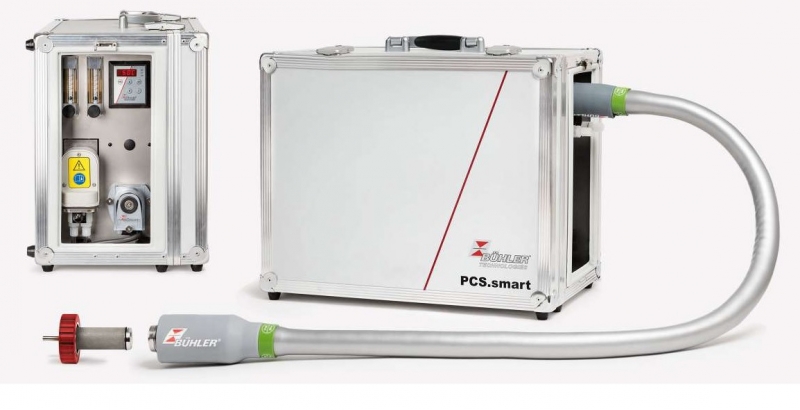 PORTABLE GAS CONDITIONING SYSTEM BÜHLER PCS.smart
Company BÜHLER offers in their portfolio a compact gas conditioning system PCS.smart. The basic version of this system consists of a gas cooler with condensate pump and a filter. A gas pump, moisture detector, flow meter or temperature controller are optional. The system is set up in a portable case, which allows for simple mobility.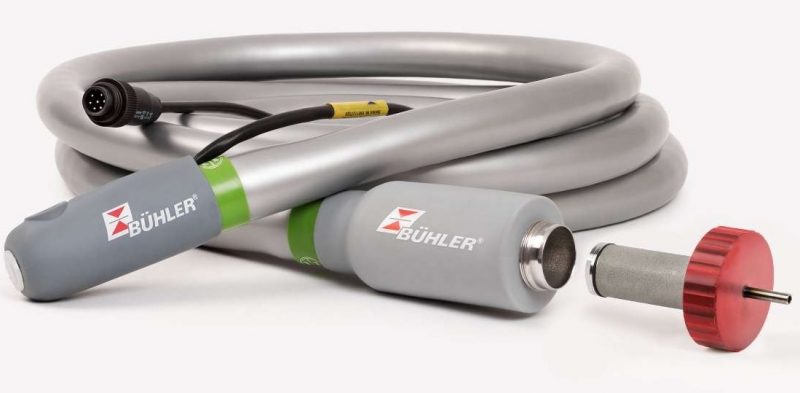 PORTABLE HEATED SAMPLING PROBE Smartline
BÜHLER's portable heated sampling probe Smartline, together with PCS.smart gas conditioning you can build a portable set for emission measurements. The probe has a built-in particle filter and is either self-controlled or controlled through a temperature controller.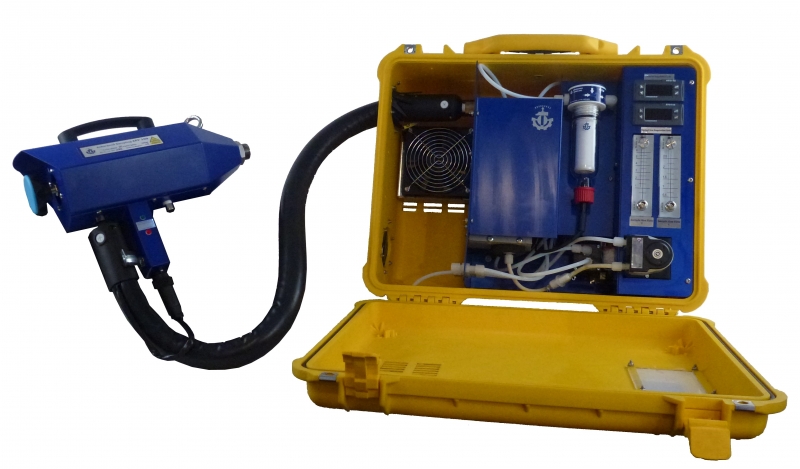 Ankersmid company has 25 years of experience in the field of gas analysis and offer a portfolio of products. Among them is a portable emission sampling system, consisting of portable probe APP, heated line AHL and gas conditioning system APS.
With built-in filters, Peltier cooler powerful pump and temperature controllers in a compact case it allows for easy end efficient field work.